LeClerc 15.75 in 12 s loom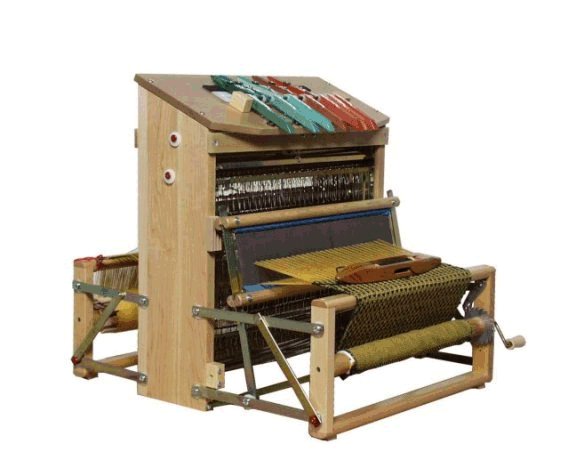 LeClerc 15.75 in 12 s loom
"Latest Addition to the Voyageur Family of Workshop Looms"

In our ongoing effort to meet the Workshop Weaver's needs, Leclerc has expanded its family of Voyageur Looms to include a 12 shaft, 15 3/4" model. It has all the features demanded by the weavers around the world who helped us to develop our 8 shaft Voyageur, but now has the versatility of 4 more Shafts.
The standard equipment remains the same-- stainless steel reed, inserted eye heddles (500 for the 12 shaft), color coded levers, choice of standard or swinging beater, our designer bag for carrying, and much more.
As in the original 8 shaft model, weight and ease of folding were the most important considarations. Our new 12s weighs in at 25 lbs, and will fold to an easily moveable 19" x 11 3/4" (22 3/4" open) x 21".
With its proven performance, we are confident that our new 12 shaft Voyageur is the best the market has to offer.